Scott Orlosky has over 25 years of experience in marketing, sales, and application support in a B2B environment. Scott's career has involved the application of technology solutions to a variety of manufacturing and customer support issues. Scott is passionate about customer service as a strategic core value for business success.
Best Practices for Building (or Re-Building) your Web Site
Most companies that have been around for a while already have a web site, so the primary focus of this article will be on re-building an existing site. However a lot of the same principles apply whether you are starting from scratch or rebuilding for better performance. Building your on-line identity is not a one-and-done process. It really needs to be an ongoing set of adjustments and testing to improve performance to your core objectives.
Starting with an existing web site it's a little easier to decide which things you would like to change. So the first step is to identify target objectives for design and performance aspects of the site.
A few examples could be:
Ensure your site is using a color palette consistent with your branding.
Develop a series of target key words by examining competing companies with high search rankings to increase traffic to your site.
Decide how your site navigation should work and produce a wireframe model.
Determine what actions you want your visitors to take and how you can make it easier for them to take those actions.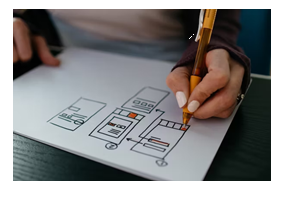 It is recommended that at this stage before you start (re)construction that you bring someone on the team that is experienced in Search Engine Optimization (SEO). They will make sure that you don't pass up opportunities to make your site friendly to the search engines (mostly Google, but there are Bing, Yahoo! and a few others as well). There are numerous ways to improve keyword density and create linking opportunities; techniques which organically improve your ranking.
At some point the discussion may drift toward the idea that you should just scrap what you have and start anew. This is a bad idea (unless you truly are starting at zero) and here's why: all the content that you currently have has been crawled, and indexed by search engines. It has some degree of visibility with search services. Moving up the ranking ladder will be enough work without having to build a completely new site map. You would lose some of the strength that comes from having a legacy site. Strategically you want to work on one area at a time and then evolve it and test it to see if it meets your objectives.
Here's an example. Let's say you have a very busy rotating set of photos at the top of your home page showcasing different equipment for road construction (your product). You have a concern that as these pictures at the top of the page rotate quickly across the screen in a continuous parade that users are distracted. You want them to focus on their next step which is to navigate to the part of the site that is all about excavators, or dump trucks or backhoes. You easily test this by slowing down the image cadence to a slow fade. You could also increase the font on the menu bar. Once those changes have been made along with any other "clean-up" that might help your SEO, you can look at some statistics. There are always visitors that land on your home page and only stay for a few seconds. Some are bots, some are people that got lost, but what you really want to look at is people that legitimately dwell on your home page for something longer than about 20- 30 seconds, and then see where that go after that. If your changes have made your site more "sticky", you will see higher percentages of people actually scanning the home page and moving a little deeper into the site. This is exactly the change that you want. Don't forget that you want to be sure to test the responses in the "before" condition before you make the changes. That will give you something to compare to and you can quantify the magnitude of the results. Follow these same steps as you work your way through your site, being sure to request a re-indexing by search engines before you evaluate the changes.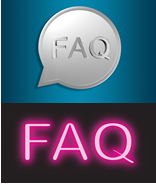 You can follow this procedure with any number of changes: adding a FAQ's section, promoting an 800-NUMBER!, developing a selection guide that help users decide which equipment configuration might be best for a particular job and so on. Over time your site will become more effective and you will gain a better understanding of what information your customers respond to.
---
Read other technology articles