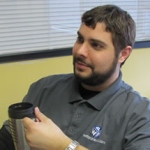 Chris Crum writes for Small Business Resources about what's new for small business. Chris was a featured writer with the iEntry Network of B2B Publications where hundreds of publications linked to his articles including the Wall Street Journal, USA Today, LA Times and the New York Times.
Instagram Offers Businesses New Professional Dashboard
Image via Instagram
Instagram recently introduced Professional Dashboard, which it describes as a new central destination for users to turn their passions into a living. The new offering is part of Instagram's efforts to support small businesses.
The dashboard essentially consists of three main features: Track Your Performance; Grow Your Business; and Stay Informed. The Track Your Performance feature shows insights and trends based on account performance. The Grow Your Business feature provides access to tools designed to help you run your account more efficiently and check monetization status and eligibility. The Stay Informed section contains a collection of educational resources, tips, and guidance.
"While some of these resources already exist across Instagram, we hope that by bringing them together into one central place we can make it easier for professionals to discover and access the tools best-suited for them," the Instagram Business Team said in a blog post.
Throughout the past year, Instagram added or updated a number of features for creators and businesses, including Badges, Instagram Shop, Checkout, and Branded Content. Badges are a feature usable in live videos to help creators monetize their content. Instagram Shop, launched last summer, provides users with personalized recommendations based on the brands they follow. Businesses can be featured by tagging products in their Content and creating collections of products in their Shop on Instagram.
Image via Instagram
Branded Content updates included ads in the Stories feature getting tappable elements such as @mentions, location, and hashtags. They also introduced the ability for businesses to promote Branded Content posts with product tags.
All of these features have been collected in the service's Professional Resources hub. According to the company, over 82 million accounts accessed the hub, and they consider the Professional Dashboard a continuation of their efforts and a way to build momentum in the area of helping businesses.
Instagram says it will add more tools to the Professional Dashboard over time. It's currently available to all Business and Creator accounts.
Businesses ignoring Instagram in 2021 are only doing themselves a disservice. After ten years of existence, it is as popular as ever, and there is a great deal of opportunity for businesses with the continued addition of tools and features This is especially true in the era of Covid-19, with many people spending more time at home and less time visiting businesses in person.
Over a billion people use Instagram every single month, according to data shared by HootSuite this year. It's reportedly the sixth most visited website, the ninth most popular Google query, and has the fourth most users of any mobile app, behind only the three other Facebook-owned apps of Facebook, WhatsApp, and Messenger. Instagram has over 140 million users in the U.S. Users spent an average of 30 minutes per day on the social media platform last year.
---
Read other business articles