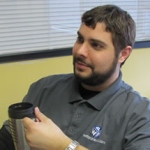 Chris Crum writes for Small Business Resources about what's new for small business. Chris was a featured writer with the iEntry Network of B2B Publications where hundreds of publications linked to his articles including the Wall Street Journal, USA Today, LA Times and the New York Times.
U.S. Chamber of Commerce Seeks Liability Protection for Businesses
The United States Chamber of Commerce has called for liability protection for businesses as fear of potential lawsuits related to the novel coronavirus have continuously grown with the reopening of the nation's economy.
Indeed, in recent weeks, there have been over a thousand COVID-19-related lawsuits (1) filed with many more expected to pile up.
According to the Chamber, an advocacy group, which claims to represent the interests of over 3 million businesses ranging from mom-and-pop shops and local chambers to large corporations, there is "broad public support" and "strong support across the political spectrum" for liability protections.
"Temporary, targeted and timely liability relief is critical as employers work to keep their employees and customers safe and reopen their doors as America moves towards recovering from this crisis," commented Neil Bradley, the Chamber's Executive Vice President and Chief Policy Officer, in a press release. "Businesses who follow public health guidelines shouldn't have to worry about lawsuits. Without temporary liability protections many companies face a daunting choice of either staying closed and risking bankruptcy or reopening and risking a business-crippling lawsuit."
Neil Bradley, EVP and Chief Policy Officer, U.S. Chamber of Commerce (Image via U.S. Chamber of Commerce)
The Chamber is one of over 200 trade associations and groups calling upon Congress to provide "temporary and targeted" liability relief legislation. Others include: The National Retail Federation, the U.S. Chamber Institute for Legal Reform, the National Small Business Association, the National Federation of Independent Business, the Retail Industry Leaders Association, the S Corporation Association, and the American Bankers Association.
The Chamber was also part of a group that included over 50 state and local chambers, which sent a letter to Congress on the subject. That letter posits that temporary protections should remain in place for the duration of the pandemic crisis and response, covering the following:
Businesses that work to follow government guidelines against COVID-19 exposure claims.
Healthcare providers and facilities on the front lines of the COVID-19 response.
Manufacturers that repurposed production and distribution to provide PPE, sanitizers, and other needed countermeasures.
Companies that have donated their stock of supplies to hospitals and medical professionals.
Public companies that could face securities lawsuits, including those driven largely on stock price drops resulting from the global pandemic under the spurious assertion that management failed to warn investors.
Bradley stressed, "We must be focused on a bipartisan strategy to get the American economy back on track safely and sustainably, and unwarranted lawsuits against businesses will hinder economic recovery. As Congress and the White House consider their next relief package, the Chamber believes it should include temporary safe harbor protections from lawsuits during the COVID-19 crisis."
As of the time of this writing, further legislation regarding the coronavirus pandemic is not expected until late July at the earliest. This is when Congress will return from a two-week recess. It remains to be seen if this will include the liability protections sought by the Chamber and other business advocacy groups.
1. https://thehill.com/business-a-lobbying/501974-covid-19-lawsuits-start-piling-up-for-businesses
---
Read other business articles