Iris Diaz Helps the Dallas Mavericks Lead the Way in Representation
The success of Chief Marketing Officer Iris Diaz represents the Mavericks' broader efforts to reflect the Dallas-Fort Worth community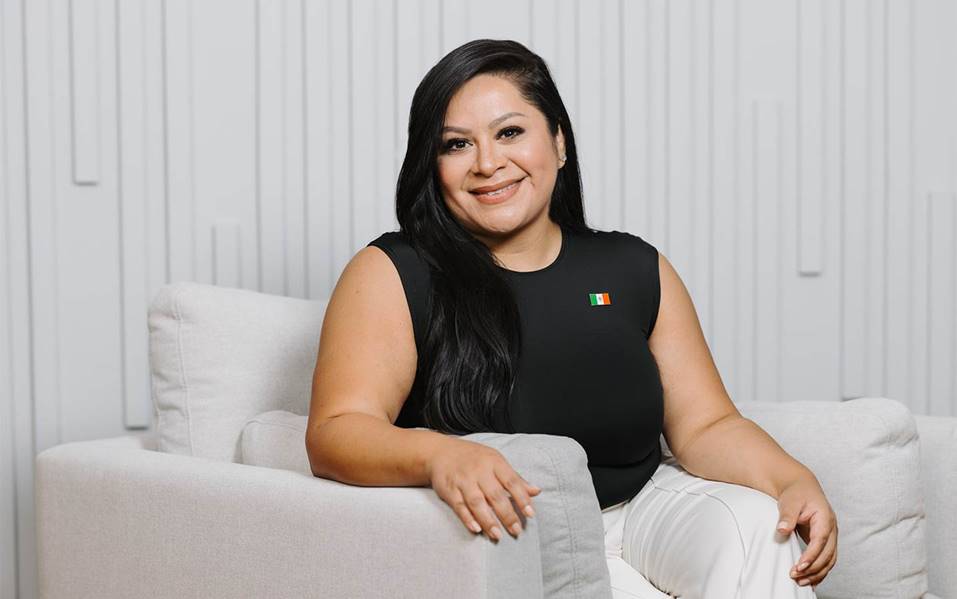 Iris Diaz, Chief Marketing Officer, Dallas Mavericks; Photo by Whitten Media
BY BILLY YOST, HISPANIC EXECUTIVE
On any given night at the American Airlines Center in downtown Dallas, over 30 percent of the fans in attendance to watch the NBA's Dallas Mavericks play are Latino. Engaging those fans isn't just a good idea for people like Chief Marketing Officer Iris Diaz—it's part of the Mavericks DNA.
"It doesn't make sense for our team to think that a one-and-done 'Hispanic Heritage' night does enough to express our love and appreciation for our fans," the CMO says. "Those nights are a blast, but we can celebrate our shared heritage in so many ways every single night. I have the honor of finding new ways to do that for a time that, time and time again, has really been on the front lines of embracing all of its fans, wherever they come from."
Diaz, who assumed her role in 2019, is still living a dream. Her gratitude for the chance she's been given is ever-present, and so is her determination to flourish in the organization that took a chance on making her the CMO just months after hiring her in a managerial capacity.
The moment came so quickly that Diaz says she never truly got the time to celebrate. After sixteen years of working through a wide array of marketing, brand management, and promotional roles, she "hard-wayed" almost every advancement in her career. With the Mavericks, she was able to fulfill her desire to move into sports at the highest level.
"When I got promoted into this role, I remember I walked out of the meeting, I prayed, and I cried. It felt like the finish line of a race I didn't know I had been running."
Iris Diaz
"When I got promoted into this role, I remember I walked out of the meeting, I prayed, and I cried," Diaz recalls. "It felt like the finish line of a race I didn't know I had been running. But it also felt like the start of something incredible. This was the moment that I knew all of the twists and turns I'd made in my career had come out right. I still wonder how I got here, but there's not much time to dwell on that, and there certainly wasn't any when I got this role. We had a season to worry about."
As CMO, Diaz has the opportunity to push for more Latino representation with the knowledge that it's coming from the very top of the Mavericks organization. She seeks out more Latino vendors, creates more multilingual language marketing campaigns, and engages with nonprofits that help benefit the Dallas-Fort Worth metropolitan area's massive Latino population because of, not despite, wider leadership at the NBA team.
In May 2023, Dallas Mavericks Owner Mark Cuban spoke about his own approach to diversity, equity, and inclusion (DEI) when it comes to his business success in a variety of fields.
"I think your business needs to match the demographics of your prospects and your customers," Cuban told his interviewer at the Mackinac Policy Conference. "When you have the people who like who you're trying to sell to, there's a better connection…You can call it [DEI], I call it good business."
The NBA honored the Mavericks in 2022 with the Inclusion Leadership Award, the second time the organization took home the honor in the award's short existence. The Mavericks are the only team in the NBA with a Black female CEO (Cynt Marshall) and numerous other roles. Additionally, the Mavs' leadership is 50 percent women and all vice president roles and above are now 50 percent Black, Indigenous, and people of color.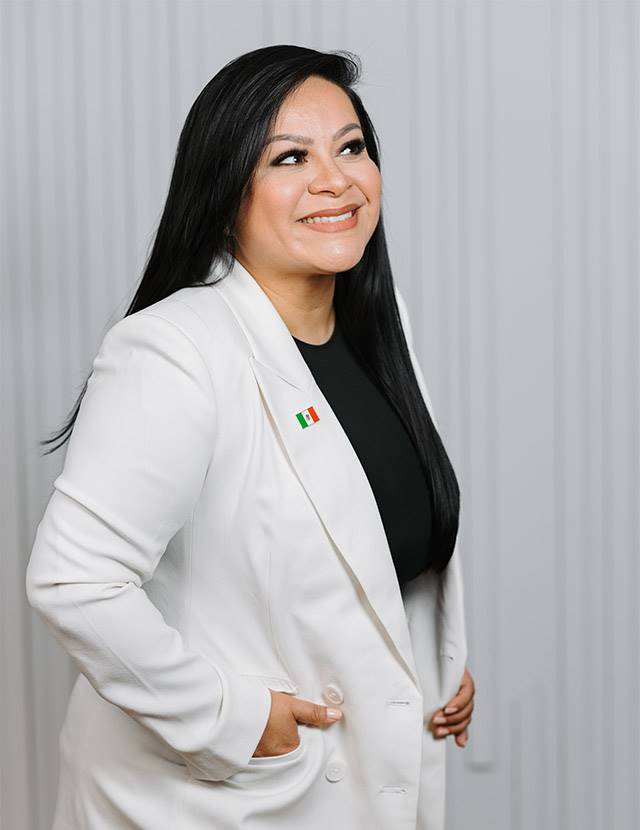 Iris Diaz, Dallas Mavericks; Photo by Whitten Media
Diaz says she's using her platform to inspire others, people who can see her in her role and know that someday they can be there, too. Diaz currently sits on six different boards, including the St. Jude Research Hospital Hispanic Board, Hispanic Women of North Texas, Latinas in Progress, PRO Sports Assembly, The Dallas Summit, and Hispanic100.
"I'm probably doing twenty different panels a year," Diaz says, laughing. "I know it's a lot, but I need to make sure that I represent the leadership that I didn't have early on in my life when it came to education and school."
Diaz grew up with loving and supportive parents who made sure their family spent a third of their year in Mexico, absorbing their culture and surrounding themselves with family and friends. The family of seven lived in a small duplex, and Diaz says despite living modestly, she never felt like anything was missing.
Early on, she struggled to keep her life balanced, attending school and working late to earn money. With no relatives or friends who had gone through the higher education system, she had to learn every hard lesson herself.
"I was lucky to have employers support me early even though I was always late," Diaz says. "But they knew I was always working overtime and coming in on weekends to get my work done. They knew they could trust me, and they supported me getting my education."
All of Diaz's efforts have paid off. And now is the moment when her story can be valuable to those younger Latinas just getting their start, struggling to make their way in new situations and just trying to find a way to make a good life for themselves.
Diaz received an incredible opportunity with the Mavericks, but the team has also been given an incredible gift: someone who has scraped and clawed for every opportunity that she's been given. She knows her story is one shared by so many Latinos in her own community and, more broadly, throughout the country. She wants to make sure they are heard and given a chance to thrive.
That's gratitude. That's humility. And that's greatness.
---
Read other hispanic articles