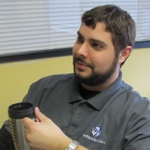 Chris Crum writes for Small Business Resources about what's new for small business. Chris was a featured writer with the iEntry Network of B2B Publications where hundreds of publications linked to his articles including the Wall Street Journal, USA Today, LA Times and the New York Times.
Small Business for America's Future Survey: Healthcare Biggest Challenge for Small Business
Small Business for America's Future, a Washington DC-based national coalition of small business owners, recently released results from a survey on small business healthcare costs, finding that this is far and away the biggest challenge business owners are currently facing, even as the pandemic has presented numerous other challenges for most businesses.
The coalition surveyed nearly 830 small business owners in its network in February. The overwhelming consensus is that businesses want to see reform that helps them meet the healthcare challenge.
"Healthcare costs have been a problem for small businesses for years, but given the strain from the pandemic they're now at a breaking point when it comes to healthcare," said Frank Knapp, Jr. Co-chair of Small Business for America's Future and President and CEO of the South Carolina Small Business Chamber of Commerce. "The challenges of healthcare costs and the pandemic are likely linked, with COVID shining a light on the flaws in the healthcare system while eating into companies' revenues and therefore their ability to offer their employees health insurance."
The cost of providing health insurance to employees is, by far, the biggest concern, according to survey results. This was followed by the rising cost of doing business (not involving fuel, rent, or utility costs), attracting, and retaining quality employees, and then COVID-19 in general. Other concerns included competition with big business and corporations, attracting new customers, taxes, regulations, and lack of access to credit/capital.
Image via Small Business for America's Future
A whopping 92 percent of survey respondents said that over the past four years, the costs of health insurance have increased, with only six percent saying they stayed the same, and a dismal one percent saying they decreased. Forty percent said costs have risen by 10 percent or more a year.
Image via Small Business for America's Future
Half of the small business owners polled indicated that they provide health insurance as a benefit for their employees. Seventy-six percent of those that do not provide coverage say it's because the cost is too high. Fifty-three percent of those who do offer it said they have considered dropping it because of the high cost.
The survey found that 93 percent of small businesses think pharmaceutical companies are at least partially to blame for the high costs of health insurance, while 92 percent say insurance carriers are at some fault, and 91 percent say hospitals are also to blame.
Small Business for America's Future cites data from the Centers for Medicare and Medicaid Services, pointing out that health expenditures reached $3.8 trillion in 2019, would increase to $4.01 trillion in 2020, and are expected to rise to $6.2 trillion in seven years. The coalition dubs these rising costs a "serious threat to Main Street small businesses," as well as to the economy and society as a whole.
In the meantime, small businesses look to policymakers to enact changes so that they can continue to provide the all-important benefit of healthcare to their employees.
---
Read other business articles